White Christmas Dip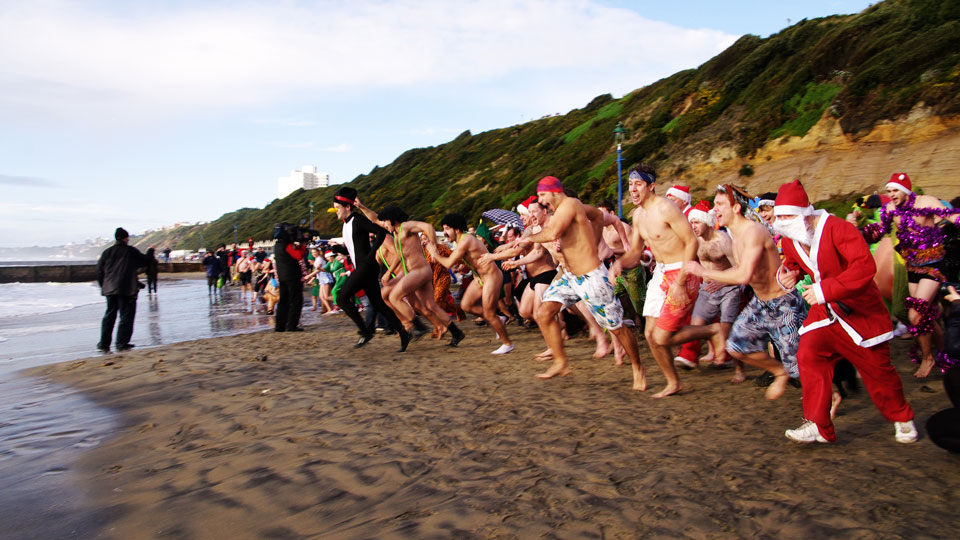 In something of a role reversal from the Gale Foundation Trust, Richard Gale and the company are proud to support this amazing fundraising event founded and headed by Gale Homes' Tommy Baker. What started as a small group of family & friends going in the sea at Boscombe on Christmas day back in 2007 has now grown, 10 years later, to a number in excess of 800. From its early days the focus has been to raise funds for Macmillan Caring Locally which operates out of Christchurch hospital. All funds raised are solely for the Christchurch unit.
The 2017 event has raised, so far, over £40,000 bringing the total raised over the past decade to over £170,000.
For last Christmas' dip Gale Homes & Investments were pleased to offer a £500 prize draw to encourage our dippers to collect more sponsorship donations. The winner of the draw, promptly donated the money back to the fundraising kitty. Star man!
Pictures/logos – photo of RG handing over loot to prize draw winner, TB & NW in fancy dress, Mcmillan logo, copy of Mcmillan thank you letter. ** MAYBE CHANGE THE LOGO TO WHITE CHRISTMS DIP LOGO AND THAT WEBSITE RATHER THAN MACMILLAN CARING LOCALLY?**